Cataract Surgery in St. Peters
Offering Pre-Operative & Post-Operative Care
Don't Let Cataracts Cloud Your Vision
Over 50% of people aged 65 and older have a cataract in one or both eyes. As the cataract progresses, vision deteriorates, leading to a decreased quality of life. Fortunately, cataract surgery can easily treat this condition.
---
What Are Cataracts?
Cataracts are cloudy patches that develop on the lens of your eye. Cataracts can cause blurred or double vision, may increase light sensitivity and interfere with driving, especially at night. Without cataract surgery, millions of people around the world would be unable to see clearly.
The most common symptoms include:
Blurred or double vision
Trouble seeing at night
Sensitivity to glare
Colored halos around lights
Colors appearing more faded
Requiring brighter light for reading
---
---
When to Get Cataract Surgery
As we evaluate your eye health and vision, we'll carefully examine your lens for signs of cataract formation. If a cataract is detected and the clouding is causing visual disruption, our optometrist will refer you to a trusted surgeon for cataract surgery. Crown Vision Center - St. Peters will be there for you, providing pre and post cataract surgery care.
As the condition begins to seriously impair your vision and adversely affects your daily life, impacting your ability to read, drive, watch TV or recognize faces, you should seriously consider surgery.
---
Your Cataract Surgery Co-Management Specialist in St. Peters
Meet our Eye Doctor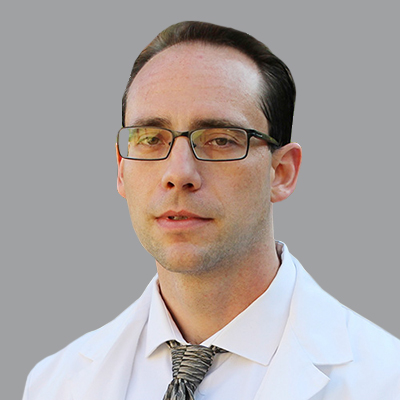 Monday

10:00 am - 7:00 pm

Tuesday

10:00 am - 7:00 pm

Wednesday

10:00 am - 5:00 pm

Thursday

9:00 am - 5:00 pm

Friday

10:00 am - 5:00 pm

Saturday

8:00 am - 4:00 pm

Sunday

Closed

Dec. 25

Closed
Medicare

Aetna

Spectera

Medicaid

Anthem

Metlife

Anthem Blue Cross Blue Shield

Blue Cross
---
Benefits of Cataract Surgery
High success rate

Cataract surgery, one of the world's most commonly performed surgeries, has a 95% success rate.

Quick and convenient

This procedure can take just 30 to 45 minutes in an outpatient setting or hospital.

Prevents other eye problems

Removing cataracts can reduce the risk of eye inflammation and pressure inside the eye–a leading cause of glaucoma.

Rapid recovery time

Patients start seeing more clearly within a few days. Colors may seem brighter thanks to the new, clear lens.
- Nov. 19, 2023
Friendly and professional!!
- Oct. 27, 2023
Great service, great lens and lots of frames to choose from. Fast turn around to get glasses back.
... Show More
I keep coming back!
- Sep. 10, 2023
I brought my mom with dementia and the girls and the dr couldn't have been better with her. Thank
... Show More
you for your patience and caring of her! My husband and I will start coming here!
- Sep. 08, 2023
Just fine
- Sep. 01, 2023
John & girls were awesome
- Aug. 23, 2023
I think the receptionist was having a rough day. Other than that the rest of the staff was very kind
... Show More
and efficient. Doctor L definitely knows what he is doing and my eye power is on point! I recommend highly!
- Jun. 04, 2023
Efficient and effective staff at the St. Peters, MO, office.
- May. 20, 2023
Excellent friendly staff great selection of frames, doctor was super nice and friendly, got my glass
... Show More
es in 7 days
- May. 18, 2023
Great group of people that are very easy to work with.
- Apr. 26, 2023
Got three of the boys annual vision checked today. Booked the appointment online this morning and gl
... Show More
asses ordered this evening. Quick and professional!
- Apr. 25, 2023
I haven't had an eye exam in many years. I called to make an appointment with Crown Vision and they
... Show More
got me in the very next day, going over insurance and paper work was quick and easy. But not as easy as the exam! Their Optician Anne was so wonderful and helpful, extreamly efficient and professional. I was seen by Dr. John Konopik and he was great, extreamly imformative and explained everything step by step, you can tell this team really cares about their work and patient care. Thanks again !!
- Jan. 25, 2023
Patient and friendly staff. Very informative and helpful to me. Exam and waiting area was clean and
... Show More
neat.
- Jan. 22, 2023
All staff and the Doctor were wonderful!
- Oct. 20, 2022
Staff very professional & friendly -assistance with obtaining lens for my frames went well & receive
... Show More
d within a week. Very satisfied with services received & would highly recommend, thanks!! ⭐️⭐️⭐️⭐️⭐️
- Oct. 09, 2022
Good prescription
- Sep. 15, 2022
Your staff and Doc were great! Perfect fit every time! Love your place I travel far to visit your st
... Show More
ore! So helpful everyone is
- Sep. 11, 2022
Great experience from start to finish.
- Apr. 25, 2022
The Dr. is great and the staff are very helpful. My son had his annual appt. and found out he has a
... Show More
stigma Tim's in each eye, so he had to get his first pair of glasses. The staff was very helpful during this process, and made it very easy.
- Apr. 16, 2022
I needed a new pair of glasses and just walked in to check out frames. I was told where to look and
... Show More
let someone know if I needed help. I spent my time trying on various frames and then narrowed them down to 2. I asked the doctor for a recommendation and then talked to a technician to get pricing and measurements. I was told it would take 2 weeks to get my glasses but
- Feb. 19, 2022
I would definitely recommend Crown Vision Center to all of my Family and Friends. They were Helpful,
... Show More
Knowledgeable and Friendly. When you are a person living with a disability there are many times you don't get treated with dignity and respect. They provided me with great customer service as well as all the above despite what they saw. Way to go Crown Vision!
How to Prepare for Cataract Surgery
Apply antibiotic or anti-inflammatory eyedrops a few days before surgery if instructed to by your eye doctor
Arrange for a ride after the surgery, since you won't be able to drive
Wash your face in the morning of the procedure and don't wear eye makeup, strong perfumes or aftershave
---
What Happens During Cataract Surgery
Cataract surgery removes your natural cloudy lens and replaces it with an artificial intraocular lens (IOL) to improve and restore vision. This common and very safe procedure is performed by an eye doctor (ophthalmologist) on an outpatient basis.
The eye surgeon (ophthalmologist) will perform cataract surgery on one eye at a time. That means that you will come in for another surgery on the second eye. The procedure is brief and typically takes 30 to 45 minutes to complete.
The eye doctor will place drops into your eyes to numb them and dilate your pupils. Though you'll be conscious during the procedure, you may be offered a sedative to help you remain calm. The eye surgeon will then remove your natural lens and replace it with the IOL. You should feel no pain or discomfort thanks to the anesthetic.
---
Cataract Surgery After-Care
After surgery, you may feel a bit drowsy as an after-effect of the sedative. Your eye doctor will prescribe eye drops to prevent infection, inflammation and to reduce pressure within your eye. The surgeon may recommend that you wear an eye patch for a few days after your surgery and the protective shield when you sleep during the recovery period. Make sure to avoid rubbing your eyes or touching them unless necessary.
A day after cataract surgery, we'll provide a post-operative eye exam to make sure that all is well. Your St. Peters optometrist will further perform a series of follow-up exams in the weeks and months to come. If determined that you require corrective lenses following your cataract surgery, we'll make sure you get the proper prescription.
---
Cataract Surgery Management FAQs
---
Want to see clearly again?
Contact us today for pre-operative and post-operative care